The CCM (Customer Communication Management) solution you need
Book a demo
Comprehensive Solution
Tackling CCM challenges can be daunting and time-consuming. With Airdocs, you get an all-in-one platform that addresses every aspect of CCM, from security & privacy to data integration, composition, workflow, delivery, upgrading, testing, versioning & deployment, archiving, data conversion, automation, management, tracking communications, and omnichannel delivery. We've got you covered from start to finish.
Faster Implementation
Building your own CCM solution in-house can be a massive undertaking, consuming valuable time and resources. Airdocs offers an unmatched advantage by providing a complete solution for your business in a matter of days. Our efficient implementation process means you can start utilising our platform and reaping its benefits almost immediately.
Simplified Onboarding
Airdocs has a simple onboarding process that avoids the hassle of waiting for months to implement your CCM Strategy. We understand the urgency of effective communication and ensure a seamless onboarding experience. Say goodbye to unnecessary delays and hello to rapid progress with Airdocs.
Customer-Centric Approach
Airdocs is designed with your customers in mind. We empower businesses to create personalised and engaging communications across various channels, strengthening relationships with your audience and enhancing customer loyalty. Our intuitive platform makes it easy for you to keep your customers at the center of your communication strategy.
Robust Security & Privacy
We take data security seriously. Airdocs' Clever Correspondence platform is built with top-tier security measures, ensuring your sensitive information remains protected at all times. Rest easy knowing that your data is safe and secure on our platform.
Scalability and Flexibility
As your business grows, so do your communication needs. Airdocs' platform is designed to be scalable and flexible, accommodating your changing requirements and ensuring your communication processes stay efficient and effective. Unlock the full potential of your communication strategy with Airdocs' Clever Correspondence platform. Save time, resources, and headaches by embracing the power of a centralised, user-friendly solution. Experience rapid implementation, unparalleled security, and personalised customer interactions that set your business apart from the competition.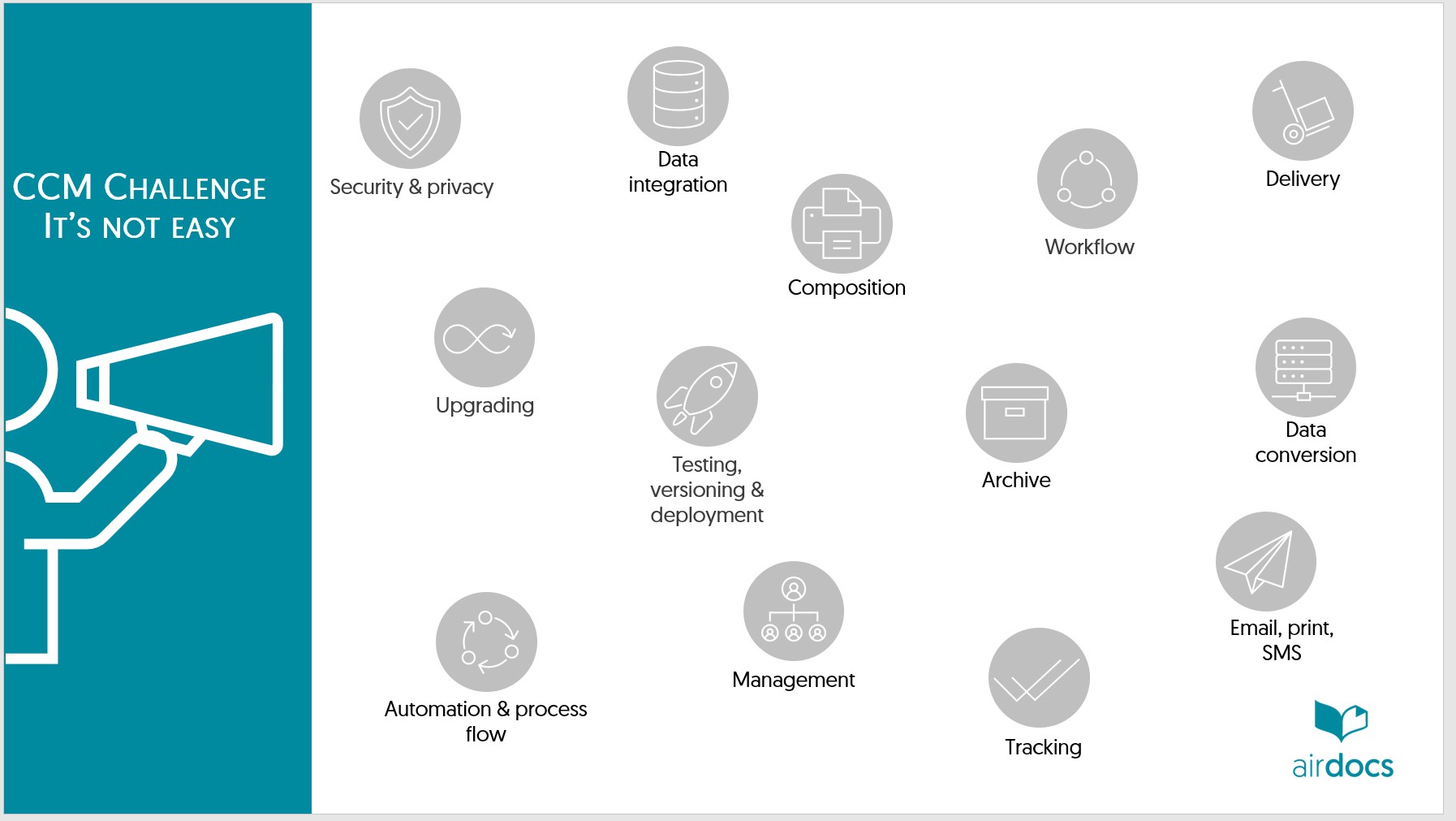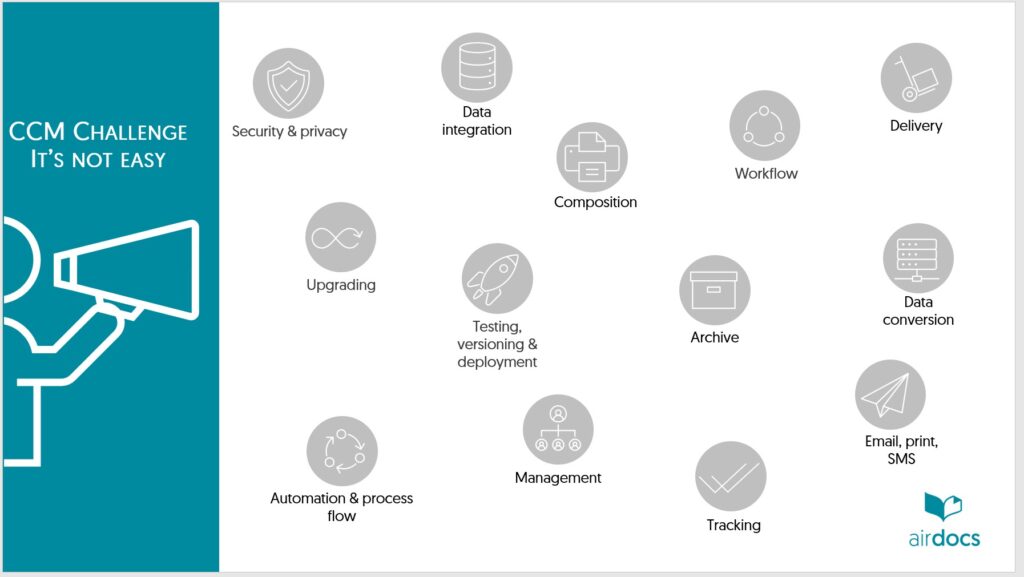 It's so simple with Airdocs. The clever correspondence platform
Streamline your communication processes and elevate your customer experience with Airdocs. Say goodbye to the hassles of managing multiple CCM challenges on your own and embrace the simplicity of our centralised solution.
Book a demo
Here are some of our technology partners







Contact Us

Get started with a demo from an Airdocs representative
Experience how easy it is to automate and manage the delivery of operational, marketing and contractual documents to your entire client base.
Tick all boxes: compliance, tracking, archives
Safely customise documents on the fly
Digitally sign all correspondence
Make customers feel special
Accessibility for the visually impaired
Book a demo