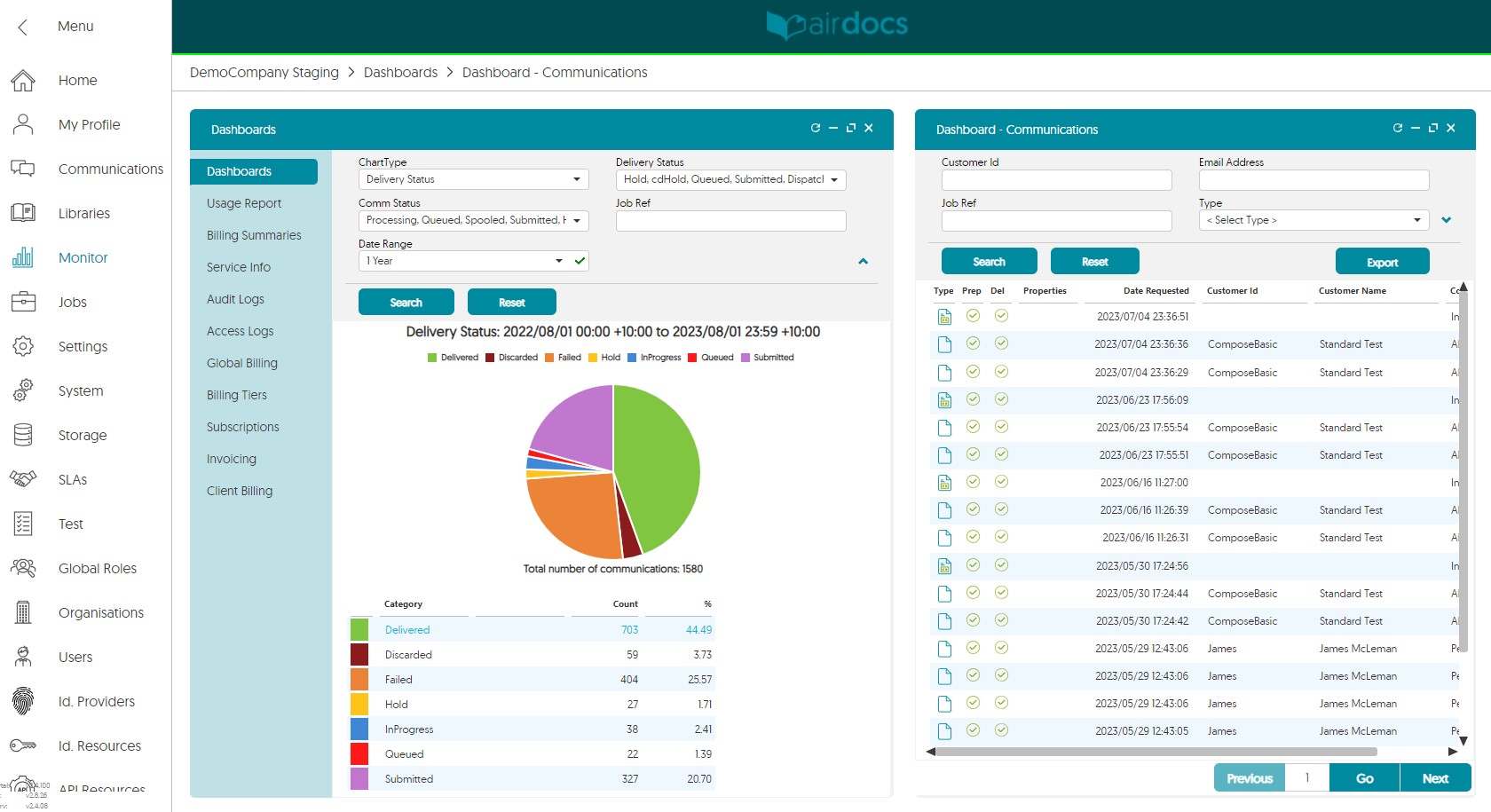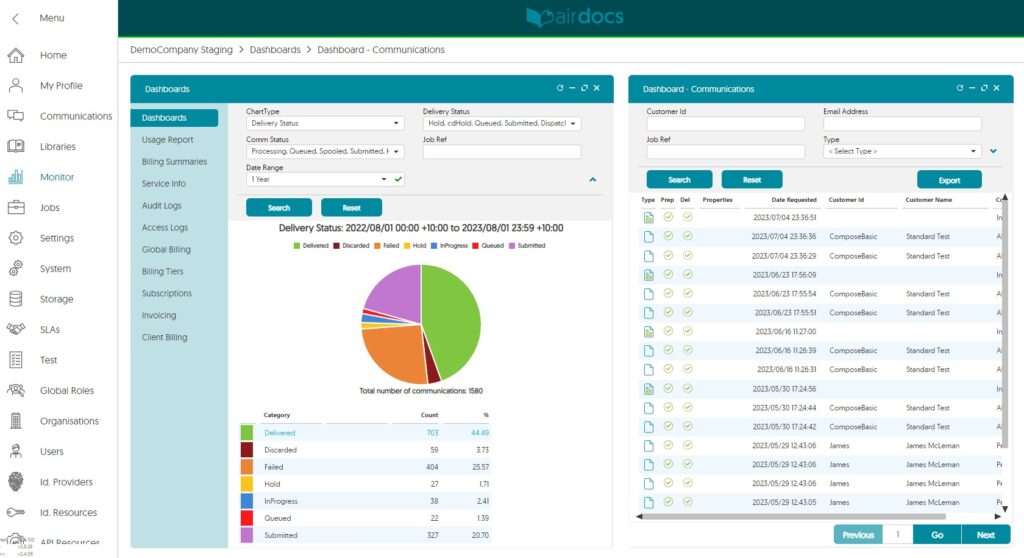 Overview
Airdocs archives all communication, including those on hold, cancelled, delivered or even failed. The platform offers user friendly filters and customisable date ranges, enabling effortless retrieval of all archived communications. This feature allows easy access to vital information.
Book a demo
Features
Airdocs CCM is designed to securely store and organise vast amounts of information. By implementing this powerful archiving and storage solution you, as the end user can ensure easy access to relevant information and enhanced data protection. This enables your team to make efficient decisions but also enables your organisation to preserve valuable knowledge and support long term growth and success.
Book a demo
Data Preservation
Archiving and storage preserves valuable information, ensuring you have a secure, long-term retention and easy access to critical data, historical records and important documents.
Easy to Retrieve
Airdocs organised storage system makes retrieving specific information quick and efficient, saving time and effort when accessing important data as required.
Risk Reduction
By using a powerful archiving and storage system minimises the risk of data loss from hardware failures, disasters or cyber threats, ensuring better data security and business continuity.
Long-term Planning
As your business grows, access to historical data helps forecast and plan, contributing to strategic decision- making and business growth.
Save customer communications back to your System
Your business may already have a Document / Content Management or Archive System in place, in which case we can integrate your customer communications directly into your preferred system. We ensure that all customer communications are organised within your preferred document management system.
Client portal access to Archive via secure link
With Airdocs you don't need a costly on-premise Document / Content Management or Archive system. Customer Communication documents and metadata are stored within the Airdocs storage service for long-term preservation. Your business can simply provide a secure link from your client portal / application to retrieve archived documents for safe viewing.
What Our Customers Say
Experience how easy it is to automate and manage the delivery of operational, marketing and contractual documents to your entire client base.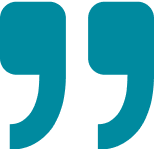 "With Airdocs, it's not just a one-way street where we provide requirements and they do the work for us. They give us helpful recommendations, insights and clarity to think about what's next for our business and how we can continue to improve our offering."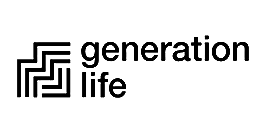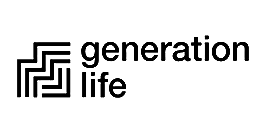 Marketing Technology Manager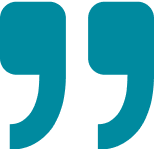 "When you engage with Airdocs it's a conversation about you. What you're trying to do and how they can best serve you. It's about 'How can we help?' and 'Let's find a way.' It's energetic and always solution focused."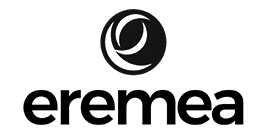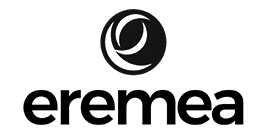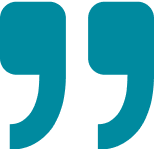 "They were integral to the creation of our new statement, to us being able to show clients that their money matters and can make a difference in the world."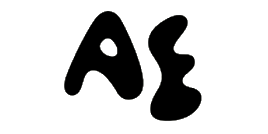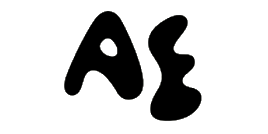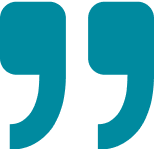 "We've saved tens of thousands of dollars in administrative costs alone, not to mention that Airdocs makes our brand look better."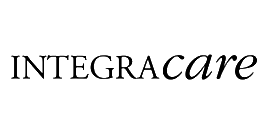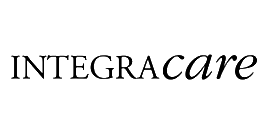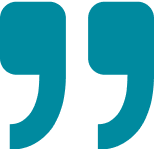 "Airdocs' Clever Correspondence platform does not feel like a bunch of cobbled together products like other, more traditional vendors in the CCM space. It had been designed with organisations like ours in mind: to make it simple for us to create and deliver mass communications, customised to each person, and sent according to preference (e.g., digitally or in print)."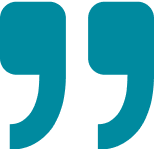 "How we produce our annual member statements has changed completely for the better. Airdocs has opened our eyes to the different things we could do with our data and solved some of our data issues."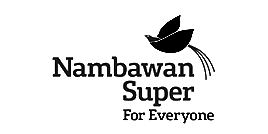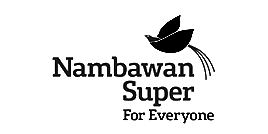 General Manager: Brand, Marketing & Communication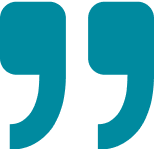 "With Airdocs, we've a very supportive provider. They have capable people with extensive experience, as well as great ideas and cool tech. Our implementation was best-in-class."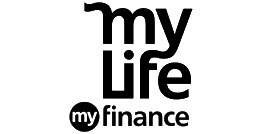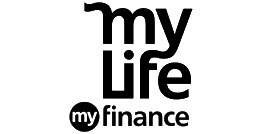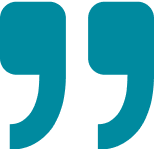 "The new DocuSign and Airdocs system means we can create and complete agreements in-person now, rather than printing all the documents out and taking them home."



Here are some of our technology partners







Contact Us

Get started with a demo from an Airdocs representative
Experience how easy it is to automate and manage the delivery of operational, marketing and contractual documents to your entire client base.
Tick all boxes: compliance, tracking, archives
Safely customise documents on the fly
Digitally sign all correspondence
Make customers feel special
Accessibility for the visually impaired
Book a demo