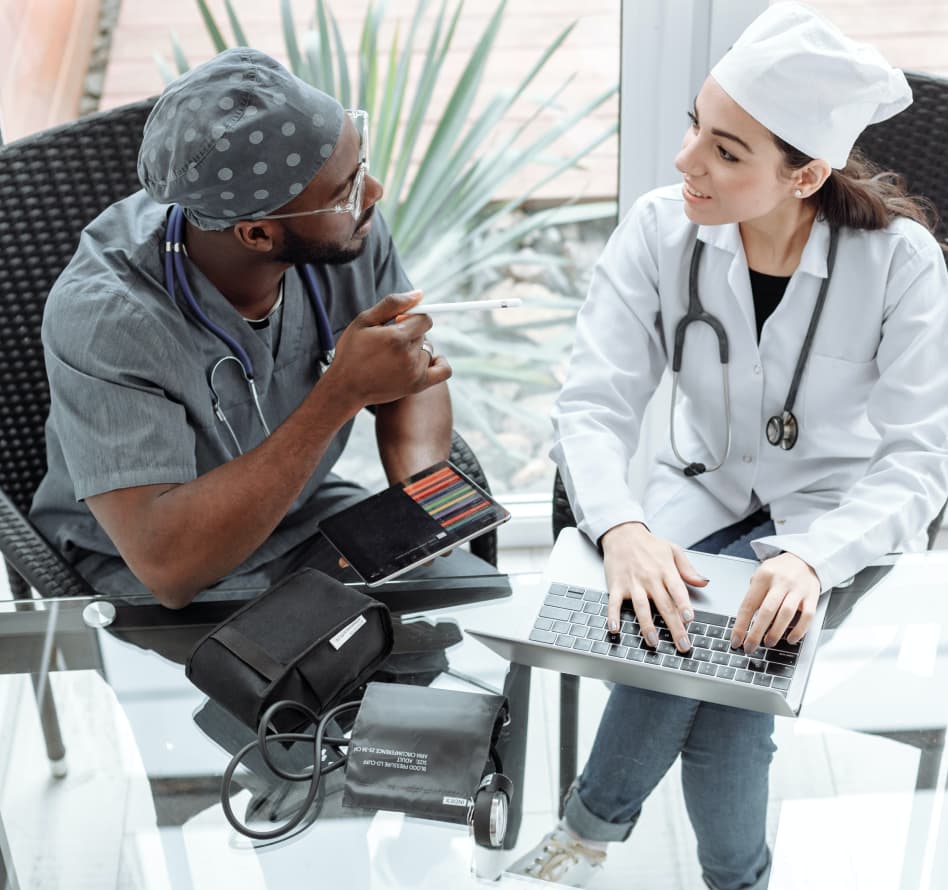 Healthcare organisations are under pressure from patients and regulators to accelerate digital transformation, improve patient experiences and secure data without sacrificing care quality.
Remain relevant in today's competitive market by putting your client first with simpler, better, faster, and more manageable client correspondence from Airdocs. The flow of information, personalised and targeted communication is the lifeblood for care providers, therefore, customer communication management (CCM) is the heart that pumps it. Airdocs can enable you to show care for your business' wellbeing by making your clients feel special. Your client gets to choose how they want to receive correspondence, whether it is digital or by post, we have it simplified and automated for you
What differentiates Airdocs from other CCM services
Accessibility for the visually impaired
Enable your visually impaired client to have their documents read out load using screen reader technology. This feature even enables the logical reading of tables and invoices to deliver a clearly read audio message.
Safely customise complex agreements and documents on the fly
Empower your business users to easily and safely edit correspondence that needs a final manual editing before releasing to your clients. Strike the perfect balance between granting user control and protecting document sections which should remain unchanged.
Digitally sign all correspondence
Give your clients the ability to digitally sign agreements securely.
Tick all your regulatory boxes: comply, track & archive
Solve your business challenges by choosing a seamless end to end solutions.
You are covered with:
• Audit logs
• Track and trace sent, signed and returned communications
• A record of each sent document, from original to signed, summary PDF with proof of signature, and the captured dataset to update core system of record

Why Client Correspondence for my organisation?
Book a demo
I want to save time
Automate your data driven outbound client correspondence and unroll manual intensive document correspondence processes. The fully cloud-based Airdocs solution provides a single, integrated platform for all digital, mobile & postal communication.
I need to send correspondence the way my client wants it
Leverage a single integration backbone that underpins digital transformation initiatives and serves as a platform for future business growth.
I need something more than a mailhouse
Imagine, a digital mailhouse in the cloud, focused on automating your business process, optimising business efficiency, and saving money! Own your environment and create your magical world with Airdocs' robust client correspondence solution.
Practical Examples
• Agreements (e.g. NDIS client services)
• Home Care Package (HCP) statements
• Monthly statements
• Residential statements
• Invoices
• Letters
• Contracts
• Call centre correspondence
• Welcome packs
• On-boarding letters
• Targeted marketing: newsletters & updates
• Schedules
• Assessments (e.g. OT functional)
• Notifications (i.e. visits)
• Nurse report

Here are some of our technology partners







Contact Us

Get started with a demo from an Airdocs representative
Experience how easy it is to automate and manage the delivery of operational, marketing and contractual documents to your entire client base.
Tick all boxes: compliance, tracking, archives
Safely customise documents on the fly
Digitally sign all correspondence
Make customers feel special
Accessibility for the visually impaired
Book a demo